Revolutionary Philanthropy
The Principles of Revolutionary Philanthropy
At Phillinnova we have identified principles that when applied to a business, results in a more cohesive, inclusive, and equitable organization. Nonprofit leaders can revolutionize philanthropy by incorporating a global vision, the mobilization of all stakeholders, regenerative leadership, and a shared vision for change.
Principle #1: Equity
True collaboration and shared power between the organization and the individuals and communities benefiting from its services.
Principle #2: Collaboration
ALL stakeholder voices are reflected in the programs, services, and messaging of the organization.
Principle #3: Activism
Nonprofit leaders consistently examine the organizational structure, systems, and processes to ensure that they are working to dismantle the systems of oppression and injustice while also building new equitable policies.
Principle #4: Innovation
The organizational culture encourages curiosity and creativity when approaching challenges and opportunities.
Principle #5: Impact
All activities are outcome-focused and driven by a shared vision of how to create the best and most equitable results for stakeholders and society as a whole. (UN Sustainable Development Goals)
Principle #6: Regeneration
The organization's business model is grounded in a systemic approach that recognizes the interconnected ecosystem of economic, social, and environmental factors.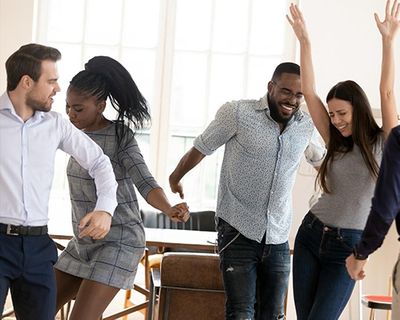 Revolutionary Philanthropy as a movement.
Philanthropy is often seen as accessible only to the elite. The origin of the word philanthropy is from the Greek word Philanthropia meaning "love of mankind". You don't need to have millions to want to build a better world. We believe that following the Six Principles of Revolutionary Philanthropy leads to more engagement from people who care about the organization's mission and the impact for future generations. When you connect a community to a shared vision and inspire people to engage in a way that is life-affirming and unique to their skills, talents, expertise, and passion the result is a "movement" and amplified impact in the world.
Join the movement!
Join our mailing list to learn more about The Five Principles and how they can change your work! Link to Newsletter signup form